Faculty-led Study Abroad Programs
Specialized short-term trips with Adelphi faculty as your guides.
Adelphi offers a wide range of short-term programs abroad led by Adelphi faculty during the January intersession, spring and summer. Faculty-led study abroad programs are an excellent way to earn Adelphi credit and study a special topic with an Adelphi professor in a new cultural context. Current and upcoming programs are listed below. Apply early as each program has limited enrollment.
Faculty-Led Study Abroad 2018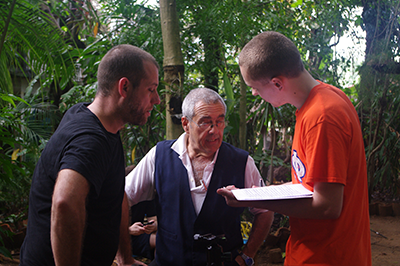 The Center for International Education is pleased to offer the following faculty-led study abroad courses in 2018. Click on the program link to learn more about the program and to apply. Programs are filled on a first-come, first-serve basis in the order that program deposits are made (not in order of application completed).
January Intersession
---

Spring Break/Spring Semester
Kosovo: Art as a Tool in Post-Conflict Settings: Kosovo, 3 credits
Norway: Place Based Learning, 3 credits (in development by School of Education).  This program will take place during spring semester with a travel component at the end of May after the semester finishes.
Panama: Business and Society: Panama, 3 credits ( This course will be a special section of the traditional Business and Society course. Students will meet regularly during the spring semester and travel to Panama over spring break.)        
---

Summer Programs (applications will open in fall) 
*These courses are taught at the graduate level. Read the program description to find out if it is open to undergraduate students.
» Search programs led by Adelphi faculty
PAST PROGRAMS
Intersession and Spring Break 2017
Experiencing London Theatre
Nursing Service-Learning in Costa Rica
Service-Learning in Guatemala
Literacy Cities: New York and Dublin (Embedded spring semester course with international travel over spring break)
International Perspectives on France: Paris (Spring Break)
Summer 2017
Adelphi in Crete: Archaeological Anthropology in Crete
Multicultural Issues in Counseling in Orvieto, Italy
Field Studies in Australia: Tropical Ecology and Environmental Threats
Summer Chemistry Research Program at Warsaw University, Poland  (contact Professor Justyna Widera, Associate Professor, Department of Chemistry, for more information)